Coronavirus (Covid-19) Guidance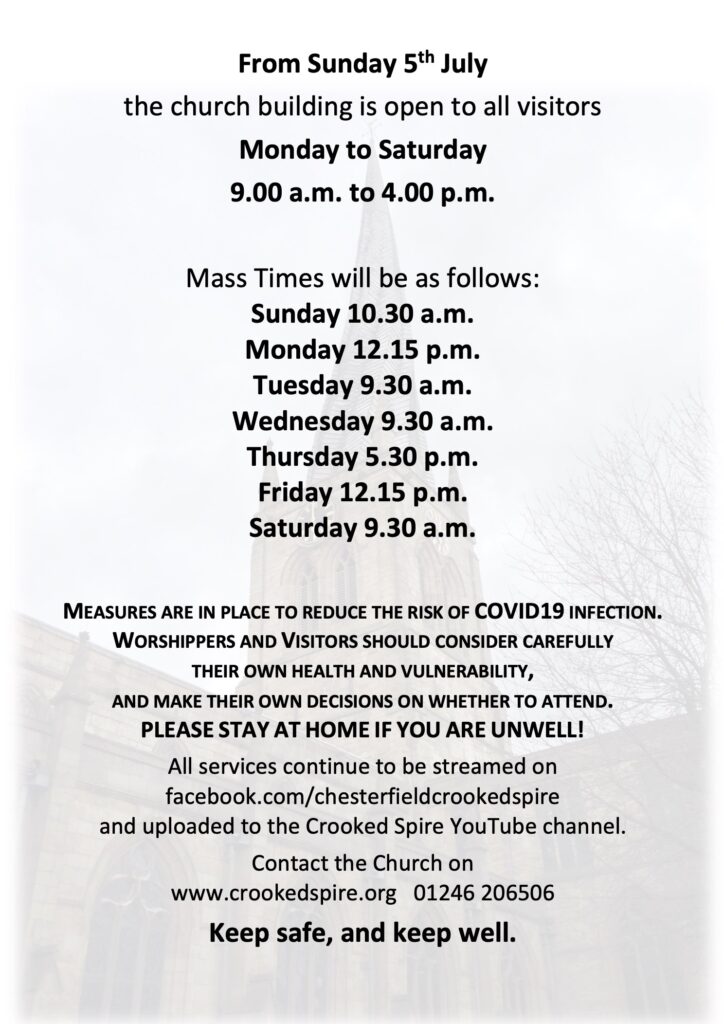 For further information, the H&S Risk Assessment COVID19 July 4th 2020 and the Risk Assessment Grid – Public Worship documents are also available to read.
Further information from the Diocese on how the church is responding to the Coronavirus outbreak and the restrictions imposed by government on movement can be found by clicking or tapping HERE.
The Gift Shop will be open from 10am to 4pm, Monday to Saturday. Also, the Coffee Shop is open on Thursdays, Fridays and Saturdays
Pew Sheet for Trinity IX published.
read more
Events
Currently no events and lunchtime concerts are taking place at the church.
Address
The Parish Church of St Mary and All Saints
Church Way
Chesterfield S40 1XJ
Telephone
Parish Church Office: (01246) 206506
Verger: (01246) 206860
For other contact information please see the Contact page